We provide the following services
Bank Accounts
Goldman Investments provides customers with value and discreet, and complete advisory services for the establishment of personal and corporate bank accounts worldwide.
Goldman Investments operates as a connecting link between the customer and the bank, the process of establishing a bank account is facilitated in a way that is both quicker and less complicated.
We'll establish a bank account for you with the financial institution that best suits your requirements. Credit card payments and Internet banking are available for all bank accounts.
Property Consulting Services
We provide property investment advice to clients after careful analysis of market conditions and trends. We identify the most feasible, cost-effective approach to help clients achieve their objectives.
Assisting clients to make sound property-purchasing decisions.
Analyzing market trends and demographics to identify the most sought-after and profitable areas.
Conduct negotiations with real estate agents on behalf of clients.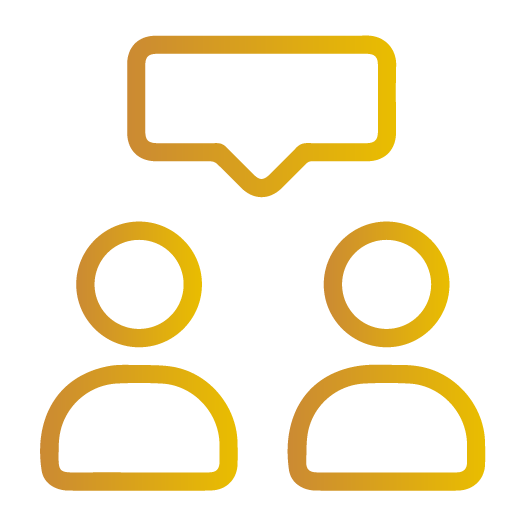 Consulting with clients to identify their needs, preferences and financial concerns.
Develop strategies to increase the value of properties for clients looking to sell.
Communicating with legal counsel to prepare sale and lease documents.
Property Consulting Services - Greece
Through our collaboration with Castproservices, a team of high-standard professionals from Greece and Cyprus, including legal experts, civil engineers, architects, investment advisors, and tax consultants, with extensive experience in the real estate sector, we offer a comprehensive range of services for investments in Greece and guide you through every stage of the investment process, providing secure solutions from A-Z, whether you're purchasing a single apartment or embarking on a strategic investment project. Additionally, you can combine your business plans with the support for obtaining a Golden Visa. By choosing us, you can streamline and simplify the often complex and time-consuming procedures associated with property acquisition or investment in Greece under one roof.
Legal Services
We impart weightiness to the purchase contract which is fundamental for the investment ...our target is the absolute insurance of the investor.
Technical Services
Town Planning legislature in Greece comprises elaborately interconnected parts. Each law is accompanied by interpretative circulars which command ongoing monitoring for any changes that may occur.
Tax Services
Greek Tax Legislature is composite and ever-changing. Each year has tens of tax laws and hundreds of amendments voted in.
Consulting Services
We provide an ample range of consulting services in the field of real estate such as estimates, feasibility and sustainability studies, development of real estate, etc.
Golden Visa in Greece
The Greek Golden Visa Program provides residence permits for 5 years, renewable perpetually through investments, simply requiring a purchase of residential or commercial real estate, for the minimum amount of €250,000. Investors may apply for residence permits for themselves and their family members with just one application. This may include spouses, or partners, parents, as well as children under the age of 21. Holders of the Golden Visa are granted the opportunity to reside in Greece without any limitations and enjoy the freedom of traveling within the Schengen Area (certain limitations apply).
Benefits of the Golden Visa program
The right to live in Greece is without any restrictions.
Actual residence in Greece is optional.
Border control facilitation within the Schengen Area.
Eligibility to apply for citizenship after residing in Greece for 7 years.
The existence of the double taxation treaty, which exempts international income from taxation in Greece.
A low investment threshold in a promising real estate market.
Returnable investment offering potential financial gains.
Residence permit which applies to the entire family, including the spouse, children under the age of 21, and parents of the main applicant and spouse.
Travel Visa-Free within the Schengen Area, encompassing 26 European countries.
Accounting services
Preparation of Financial Statements under international accounting standards.

Statutory audits of financial statements.

Management reporting.

Management audit.

Due diligence services.

Feasibility studies.
Tax Services
Preparation and filing of tax declarations for corporate Income tax, VAT, and personal income tax purposes.

Advisory services for local tax legislation.
International tax planning services
Business management consulting services
Legal Services
Through our collaborating law firm of A. G. FRANGOS & CO LLC and its specialized lawyers we provide the following services:
Corporate
In the corporate field and corporate governance, with proven experience in various complicated corporate issues, we provide our demanding clientele with the following core services and advice:
Domestic and Cross-Border Mergers and Acquisitions.

Joint Ventures, restructurings and reorganizations.

Re-domiciliation of Companies.

Drafting of Corporate and Commercial Agreements.

Liquidations.

Legal Due Diligence.
Fiduciary
Through licensed and registered in the "Registry of Eligible Persons" of the Cyprus Bar Association fiduciary companies, we provide professional fiduciary services to Cyprus companies as well as to companies of foreign jurisdictions, including:
Incorporation of Cypriot and Foreign jurisdiction companies.

Administrative Services.

Incorporation of Branches.

Drafting of Corporate and Commercial Agreements.

Corporate management and secretarial services.

Assistance in the opening of corporate bank accounts.
Litigation
The team of skilled, determined and talented litigation lawyers, offers a wide range of professional legal advice, responding to the requirements of many demanding cases, in the fields of:
Corporate Litigation.

Litigation & Dispute Resolution.

Real Estate and Property.

Family Law & Matrimonial, Wills & Probate.

Personal Injuries, Negligence and Torts.

Employment Law.

Legal Due Diligence and Compliance Services.
Immigration services and Visa Info for Non-EU citizens seeking to Buy Property in Cyprus.
Permanent residency visa (Property investment).
Company Registration:
First-Time Registration of Cyprus Companies.
Employment of third-country Stuff.
Temporary Permits:
Foreign company work Permit for Third countries.
Cyprus company work Permit for Third countries.
Visitor Permit.
Family Members Permit.
Domestic Workers/ Careers
Permanent residence:
Fast Track Permanent Residency.
Permanent Residency Category F.
Permanent Residency by the Cyprus Investment Program.
Permanent Residence by the employment of 5 years.
Permanent Residency for EU citizens.
Citizenship Application:
Obtaining Cyprus Citizenship by Naturalization.
Obtaining Cyprus Citizenship by Exemption through investment.
Registrations as a result of marriage to citizens of the Republic of Cyprus.
Obtaining Cyprus Citizenship due to Cypriot origins.